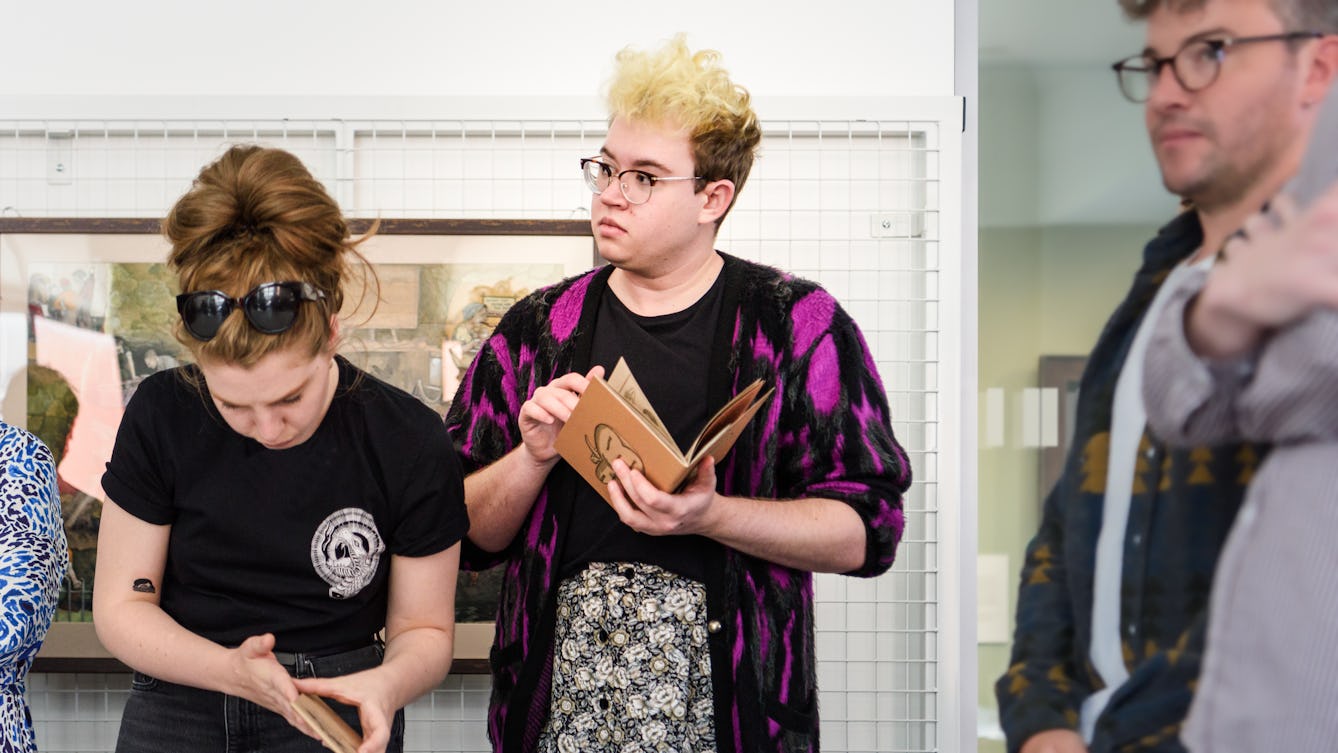 We offer a variety of events and activities to people who are interested in researching our collections.
From introductory workshops for new and early career researchers to seminars presented by people who have researched our collections extensively, our events provide examples of collections research at every level. All our events are free to attend.
If you'd like to present a seminar based on your research into the collections, please email us to discuss your proposal. We encourage proposals that address the legacies of racism and ableism in our collections—particularly by researchers from Deaf, disabled, neurodivergent and racially minoritised communities.
We also offer collaborative research opportunities, including doctoral awards, placements and project partnerships.